Meet and chat with single men and single women
"Estamos muy contentos"

"Thanks, LatinEuro!"
"Obrigado, LatinEuro!"
Anna, 24
NYC
Javier, 32
Miami
Norma, 25
Houston
Suzie, 24
New York
Dee, 26
L.A.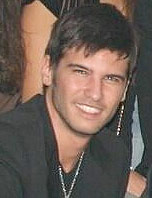 Martin, 34
Dallas
Katrina, 27
Miami
Maria, 25
Miami
Paula, 23
D.C.
Please do not upload photos or text that contain nudity, porography, overt sexual content, bad language, sexual text, sexual references, or hateful speech.


That special person is out there. What are you waiting for?
LatinEuro has been in business since 1989 - it's our 29st year.
We've been doing this before the Internet existed.